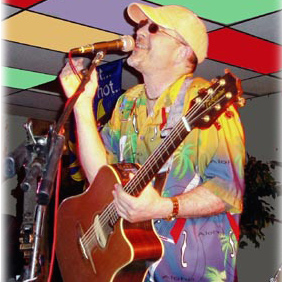 Remy St. Martin
Jimmy Buffet & Island Music
The most exciting solo to hit the circuit in years….perfect for clubs, parties, fairs, festivals, major corporate events, etc.
Remy St. Martin will have you singing, laughing, and dancing in the streets.
Whether you're a Parrothead or just a beach lover, bring the children, bring the wife, you'll be in for the time of your life. He will bring the season with him. Doing the best of Jimmy Buffett along with your all time favorite island tunes, Remy will take you back to that unforgettable island vacation. Winter, Spring, Summer, or Fall, all you got to do is call!
Remy St. Martin will make it happen!
So join him now MON and you will always remember the magic. Grab your FINS, bring your Boat Drinks, eat your CHEESEBURGER, change your whole attitude and latitude.
Remy will take you to a PARROTDISE right here on EARTH!
YOUR ULTIMATE VACATION DESTINATION!
SHOW MORE »