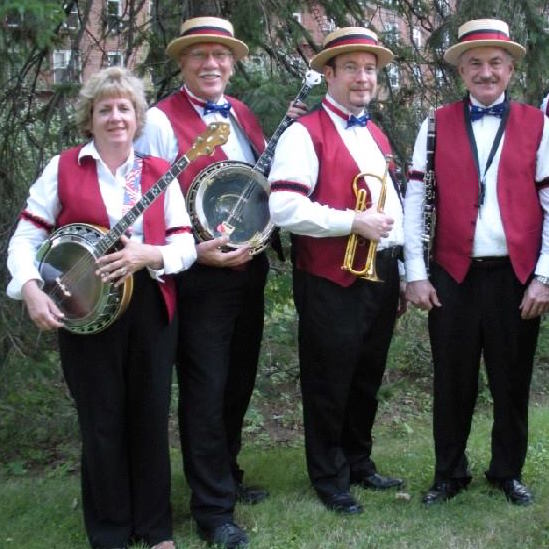 Banjo Rascals
Music For All Occasions
Since 1968, the Banjo Rascals have been delighting audiences of all ages with a variety of distinctive toe-tapping music ranging from 1890s Ragtime to 1950s, 60's and 70s rock- n- roll. They can perform Scott Joplin rags including The Entertainer, Maple Leaf Rag and A Breeze from Alabama.
This unique act caters to a wide variety of ethnic music specializing in Italian, German, Irish and Jewish traditional music. They can add some Santa's hats and holiday scarf's to bring alive your favorite Christmas or Chanukah melodies.
The Banjo Rascals provide performing musicians / entertainers from duos to a ten piece orchestra. Equally adept at strolling acoustically table to table taking requests, marching in a parade or with full setup with a complete professional sound system, the Banjo Rascals will make your next event a unique smash hit!
SHOW MORE »