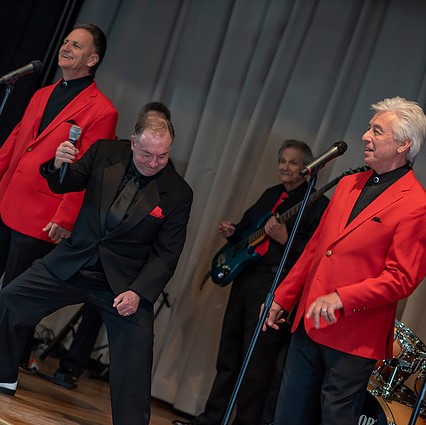 The Johnny Maestro Tribute Band
The Music of Johnny Maestro Lives On!
The Johnny Maestro Tribute Band celebrates 50 years of playing the great music of beloved vocalist Johnny Maestro. Return to the doo-wop days when Johnny was the lead singer of The Crests, turning out hits like "Sixteen Candles," "Step by Step," "Trouble in Paradise," "The Angels Listened In," and "My Juanita." Remember Johnny a decade later, when he was the voice of The Brooklyn Bridge, singing hits including "Welcome Me Love," "Your Husband, My Wife," "Blessed is the Rain," "You'll Never Walk Alone," and the group's million-selling debut, "The Worst That Could Happen." Join The Johnny Maestro Tribute Band to celebrate the legacy of one of the greatest voices of rock 'n' roll!
SHOW MORE »