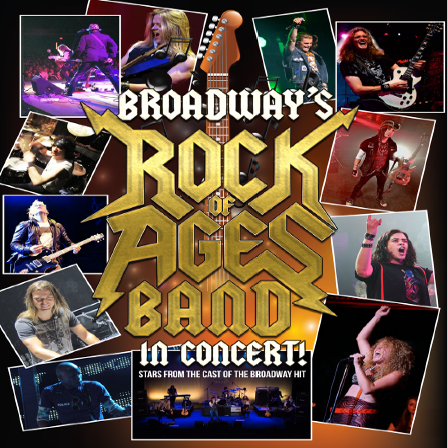 Broadway's Rock of Ages Band
Stars from the original cast of the Broadway, smash hit rock musical ROCK OF AGES
BROADWAY'S ROCK OF AGES BAND features a select group of incredible musicians and singers who, for six incredible years, served as the backbone of a ground breaking Broadway hit.
Performing rock hits from the glam, metal bands of the '80's: Bon Jovi, Foreigner, Journey, Whitesnake, Poison, Joan Jett, Styx, Pat Benatar, REO Speedwagon, Twisted Sister, Quiet Riot and many more.
Don't miss the chance to see and hear this exciting performance of the classic '80s hits, done by the musicians and lead singers who brought you Broadway's Best Party!
SHOW MORE »